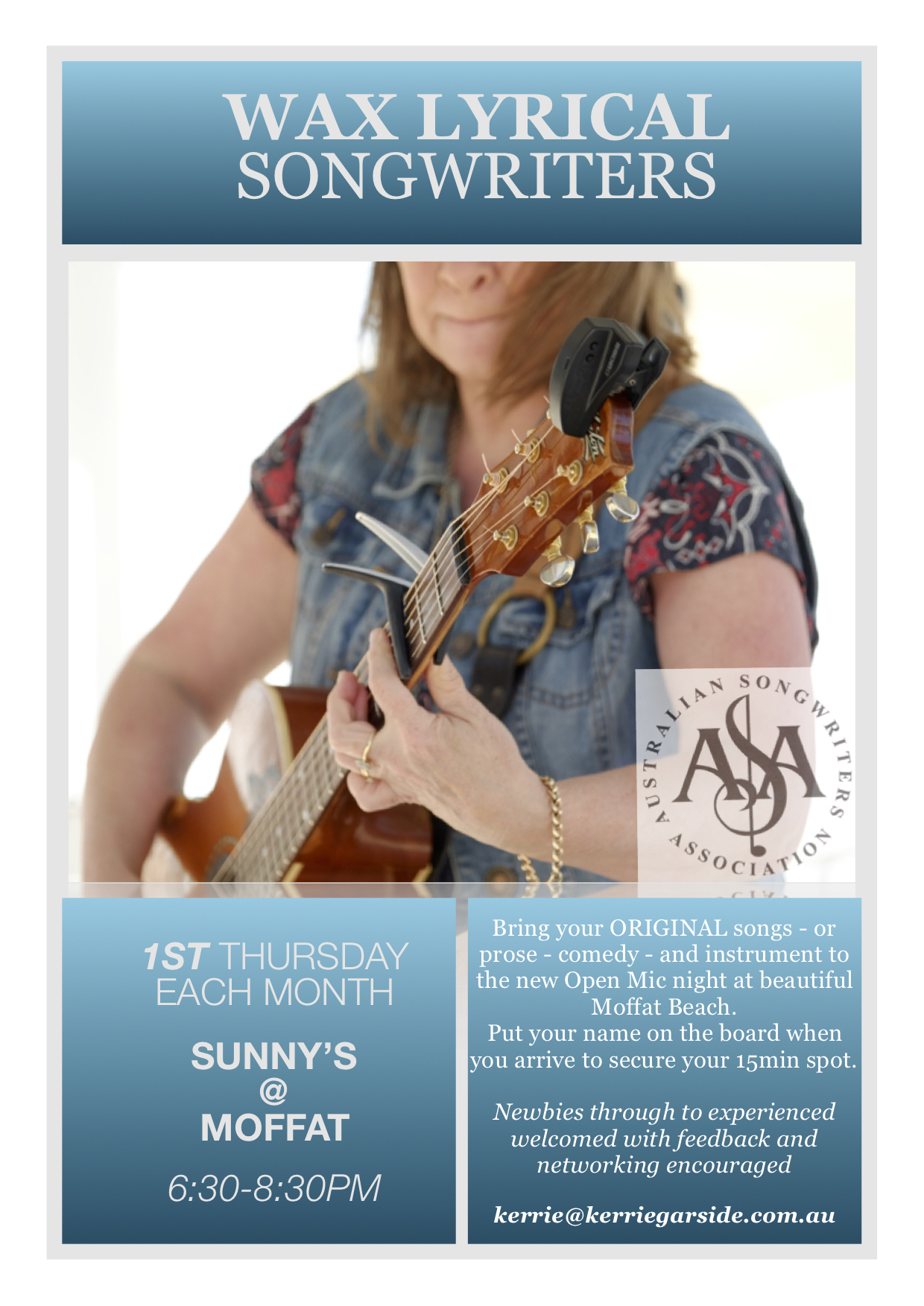 THURSDAY OCTOBER 4th!!!
Join us with your friends at Sunny's @ Moffat, QLD for a GREAT night of original music!
Under the banner of
The Australian Songwriters Association
this monthly event is held the first Thursday of the month to celebrate our awesome Sunshine Coast songwriters!
First timers through to experienced encouraged!
• MEET • NETWORK • COLLABORATE •
ASA membership is not required to perform at this event, h
owever, preference is given to ASA members should spots be limited.
You can find out more about Australian Songwriters Association or join if you'd like HERE